2019 Best Companies for Plastic Moving Boxes
As a manufacturer of plastic moving boxes,JOINPLASTIC provide many moving companies high quality moving crates to make their business more successful,our moving crates are stronger, sturdier, and easier to stack .here let's summary some best moving companies below.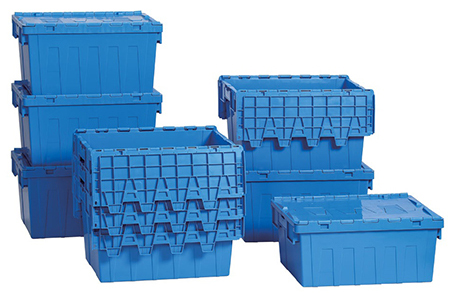 Plastic moving box companies will rent the moving box out to you for a fee (and often, drop them off and pick them up right at your door)
According to Bungo Box, the set-up is easy: let them know how many boxes you need and when you need them and they'll drop them off at your door and then pick them up when you're done. what's more,customers enjoy an average of 50 percent cost savings renting plastic moving bins from them.
U-Haul Ready-To-Go℠ Box provides an environmentally friendly way to move your home or office with plastic moving bins, as well as a convenient way to store your valuables. Unlike other companies, they do not require a minimum rental period and box quantity. Reserve your boxes today and pick them up on your schedule.
Redi-Box is very simple. Choose a package and a date desirable for your move. After payment, they will deliver the boxes to your door. You get to use the plastic boxes for your move. After that they will pick up the boxes when you are done at your new location. That's it, Really!
R+L Carriers make it easy to crate and ship goods. They drop off the moving crates, you pack the cargo at your own pace, then tell them when it is ready for pick up and deliver.
Bin It is a unique bin and moving box service that offers two unique, but highly compatible, services to the New York City, Philadelphia, Indianapolis, and Nashville areas. With Bin It, you simply order temporary bins and they are delivered in a convenient stack to your home. The moving boxes from Bin It are made out of sturdy, durable plastic that can store all of your things
If you what to buy plastic moving crates in Bulk purchase,please contact us:plastic moving crates for sale,and enjoy the Factory Price!